Willow Joins The Staff of Lincoln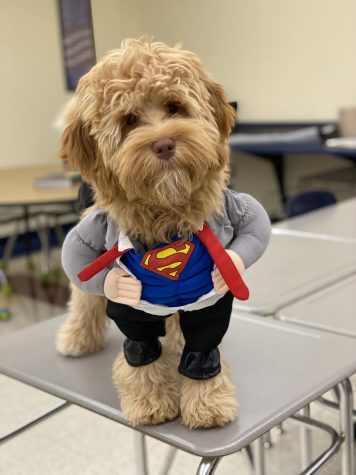 A new member will soon be joining the Lincoln Schools staff.
It's not just another teacher or administrator, however. This time, the district will be blessed with a therapy dog. Willow, an Australian Labradoodle is training to become a certified therapy dog by next year. When she finishes training, she will be working through our schools. While it will take time to acclimate and train, Willow will be visiting schools this year to test the program, being primarily stationed at the middle school. 
Administration noticed an increase in students struggling with mental health issues the past couple years. A special education teacher, Ms. Kate Vespia, voiced her concern along with an idea to fix the mental health crisis. She was able to go adopt the new puppy after gathering information from other therapy dogs around the state. Using the facts and tips she found, she is ready to start the process of certification with Willow. Ms. Vespia will be around Willow the most and is her primary owner. Fred Hopp will also have partial ownership and endure the year of training as well. 
Therapy animals have been on the rise in recent years. Hopefully our Australian Labradoodle will benefit the student body the way other service animals have. People who have spent time with therapy dogs report less anxiety and depression just by being around a puppy. When Willow is officially trained, she will do the same for Lincoln. 
There are goals in future years that this program will expand. Hoppe is hoping to get a therapy dog in each of our schools, elementary, middle, and highschool. Teachers and students are looking forward to meeting our new friend, and the ones who have already been introduced have fallen in love.