The Best Dressed of TikTok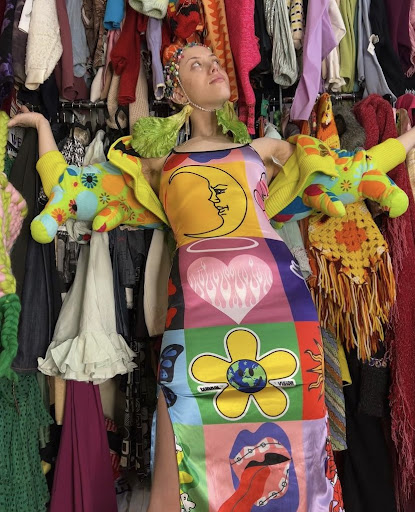 Fashion has always had many purposes. It can make a bold statement, such as the way the messiness of the grunge movement was to push anti-consumerism and anti-classism. It can also have personal value in expression, with it becoming a mode of comfort and escapism. But of course, it is also its own art form. What is considered 'high fashion' often aims to create a visual experience that has never been seen before, rather than only stick to practicality. For a long time, due to this, the look itself was basically only seen in highly stylized editorial pieces and runway shows. However, on the internet, the fashion world has started to seep into the lives of otherwise ordinary creators. Multiple internet personalities have created their entire platform out of experimentalism with textures, silhouettes, and eras to create really avant-garde looks that surprisingly end up looking incredibly visually interesting. Looks can range from classy and polished, to nostalgic and wacky, but altogether, it is a true skill to be able to take clothing and make something so different and bold. Here are some of the most gifted examples, and why they're so special.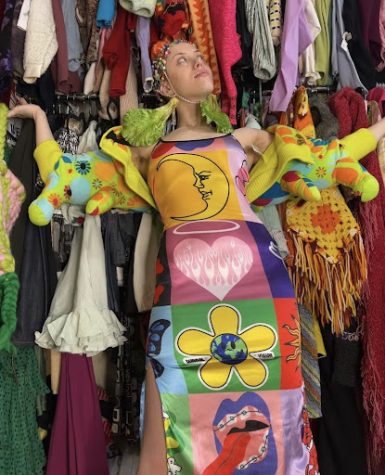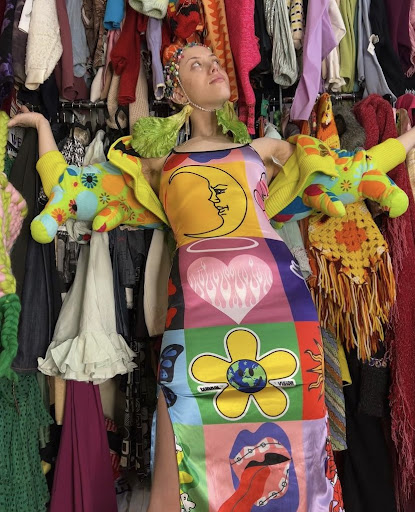 @tinyjewishgirl (Clara Perlmutter)
         Clara is probably one of the best known maximalist fashionistas on the entire app. Her page is full of her choosing from the most unexpected color palettes, designs, and pieces and mixing it together to create an incredibly unique look. The idea of 'trust the process' is really crucial when watching her videos, since it can honestly give whiplash when you see every new piece she pulls out when building an outfit. What is amazing though is how much thought she puts into everything and how unabashed she is about her personal style. Her looks are definitely not for everyone, and many probably would not like what she wears. But it is her creativity, her confidence, and her innovation that earn her a spot on this list. At the very least, what she wear evokes emotion, and often can touch on very niche aesthetics and visions, or modernize otherwise impractical silhouettes. She has taken inspiration from the circus, from indie sleaze, from kidcore, even from the flapper era, and has made a modern, fun look from all of them.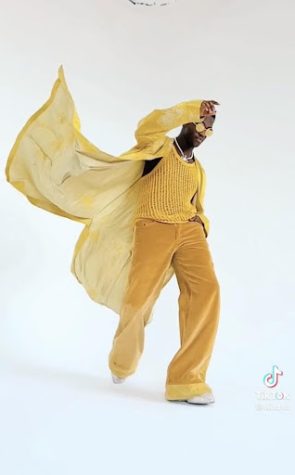 @wisdm8 (Wisdom Kaye)
         Wisdom is immediately recognizable as probably one of the most stylish men on the entire app. It's no surprise his page led him to get signed by IMG models, since he already dresses straight off the runway. An aspect about him that gives him such timely appeal is his method of basing outfits after popular fictional characters. The look pictured above is actually inspired by Pikachu. He has a real knack for turning the kitsch into something really extravagant and classy, and gets really creative with his interpretation of the characters, while still staying recognizable. It is a remarkable fusing of really classy looks with something that would be normally considered geeky, proving that the two ideas are not inherently separate. Also, he clearly has a really good grasp on the usage of silhouette, because each of his looks are really lavish and feel like they came out of a movie, while still being usually made up of pretty wearable clothing.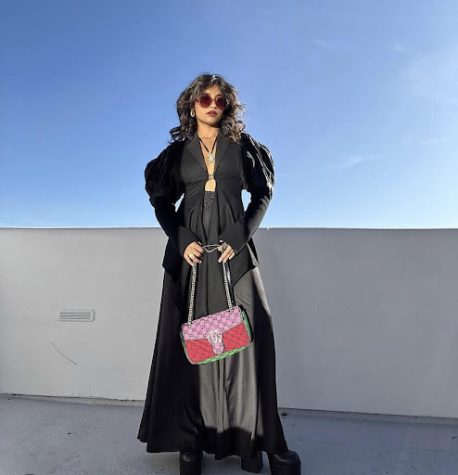 @ttaanyaa (Tanya Ravichandran)
         Tanya's style evolution has honestly been pretty striking, but definitely for the better. She started off known more for her trendy, Pinterest-esque looks, which were still beautiful, but not nearly as visually interesting as what she wears now. Once she found her own style, she has put out such impressive and aesthetically appealing outfits that scream confidence and experimentalism. Her mindset towards fashion also reflects this, as one of her TikToks is captioned "Fashion is beyond daily wear, it is also an art form." Like Wisdom, her impressive usage of silhouettes really has given credence to her looks, and she often goes for very sleek and angular outfits that make her look larger than life. Additionally, she has made a really big push on sustainability, which is an important aspect, as since she has learned to style things in very different ways, she can cut down on over-consumption. She also has gotten multiple sponsorships by higher end companies, which would make complete sense considering her fashion-forward take on clothing. To add to everything, she dresses usually a little more subdued than the other two people I've mentioned, making her a perfect ideal for the average person.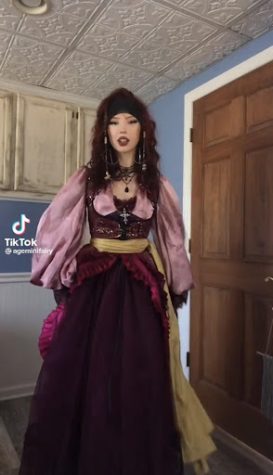 @ageminifairy (Annalyse Teuther)
         Annalyse is an expert at creating whimsical looks that look straight out of a storybook or Netflix fantasy series. From witches, to pirates, to snow queens, she knows how to channel very over-the-top and beautiful outfits that take a lot of creativity to pull off. She often plays with color and era inspiration to be able to make what she wears look as ethereal as possible. This also lends to her occasional more modern and wearable looks, which still manage to look on brand. In these cases, she often goes for something like fairy grunge or gothic, still looking like a fictional character. A very special thing with her outfits, especially also, is how nostalgic they feel. They really do look like they would come out of literally most any fantasy world you could think of, of which most people were first exposed to in childhood. By maturing the idea, it keeps the same whimsy while making it better suited to the older audiences of today.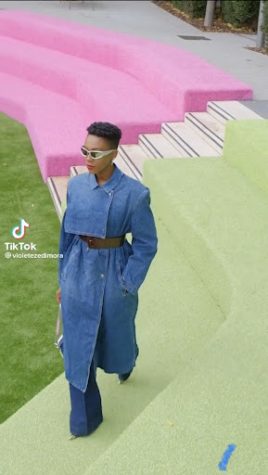 @violetezedimora (Violet Ezedimora)
         Violet has nailed the runway look, especially with her liberal experimentation of silhouette and fabric. She knows how to pull together a variety of different unusual pairings while still maintaining a relatively minimalistic and clean look. The aesthetics she tends to lean for fall on another side of the umbrella term of experimental, since although she clearly is wearing something with a high-fashion edge, it tends to be more naturally wearable than, say, Clara's style. What is interesting, however, is how it still manages to have an artistic appeal despite this. Her outfits lean a lot, additionally, on androgyny, making them wearable for whoever, no matter their gender. She also is good at taking fictional characters and making high-end looks from them, although she tends to take more mature inspirations. What is even more adorable too is her collection of looks she did while pregnant with her child, showing not only a broader message that fashion is for everyone, but also that she never rests when it comes to style. 
         These creators all have their merit in how they take a more artistic approach to fashion, while staying true to themselves. Their daily styling turns into them turning themselves into works of art, and innovating in fashion at a rate that was before exclusive to fashion houses or some other high-budget collective. And what is great is that they are nowhere near the only ones. Hundreds of the newer generations are taking fashion back into their own hands and styling and designing their own looks. It seems the internet has actually been able to facilitate experimentation, for once, but all the better for the fashion world.