Lincoln Athletics Welcome New Varsity Boys Basketball Coach Jeremy Wilner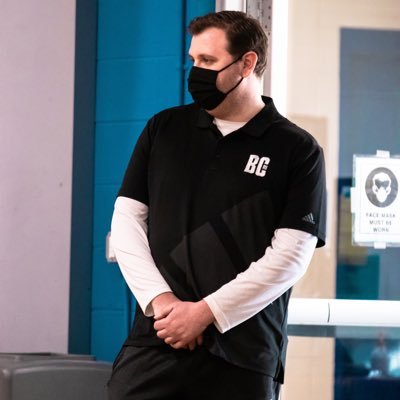 Fast-paced, running the floor, and playing basketball the right way.
     These were the terms that the newly appointed Boy's Basketball Coach, Jeremy Wilner used to describe his play style. The new hire was announced through an Instagram post put up on October 24, almost a month after former head coach Kent Crooks submitted his letter of resignation. 
     Coach Kent Crooks stepped down from his post after two decades, stating that he felt pushed out by certain officials, claiming that both personal and political agendas made coaching at LHS "less than desirable."
The long-time coach featured his fair share of ups and downs, one being an overtime victory in 2020 to clinch the division three state championship. As for Crooks, he says that he plans to continue coaching, but will always root for his hometown Lions. 
     As the saying goes, out with the old and in with the new. Coach Wilner enters Lincoln High School with a trophied resume. Wilner, a well-respected figure throughout the Rhode Island Interscholastic League, is also the Director of the on-the-rise AAU basketball organization, BCRI. The Basketball Club of Rhode Island may be new to the scene, but they have already made a name for themselves. Over the past few years, the program has continued to win tournaments, and consistently sends players to compete at the next level.
     Coach Wilner steps into the position, inheriting a championship-level team, glittered with experienced returners and hopeful newcomers. This year's roster poses a serious threat to all teams in division two and will look to make a run at a state title. 
     The new head coach was introduced to all boys trying out for basketball this past Monday during an after-school meeting. A sense of excitement shot through the crowd of athletes as he described his play style and his confidence in this year's squad. As shown in both professional and collegiate basketball, spreading the floor and moving the ball at a high pace leads to easy scoring opportunities near the bucket. When meeting the players, Coach Wilner not only explained his playstyle but also explained his values and expectations for all members of the team. He says that success is driven by positivity, picking your teammates up, and hard work. 
     Coach Wilner is not the only one with high expectations, as Athletic Director Greg O'Connor also anticipates a successful season capped off with a state championship. Mr. O'Connor explained that after two years of having minimal fans in attendance for games, this upcoming season there will not be a single open seat in the Lion's Den.