Bewitching Festival Featuring Art Competition Comes to Lincoln October 1
Hocus Pocus Returns With Day of Fun After Movie Premiere
'Tis the season of glowing eyes and cloaks billowing in the cover of night. With pumpkins, sweatshirts, candy, and of course, movies. Ever since the quick turnaround at the box office in 1993, Hocus Pocus has been considered one of the best holiday movies of all time despite its mid-summer release and rotten tomatoes score of a measly 39%. Following three evil, and ungodly humorous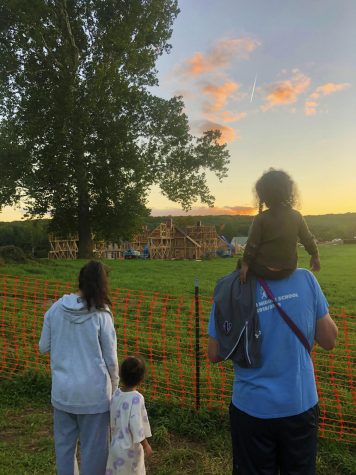 witches, the classic follows three children trying to save Salem, Massachusetts from those very witches, the dreaded Sanderson Sisters. 
Now, almost thirty years later, Disney+ has created a second part of the cult classic, bringing back Sarah Jessica Parker as Sarah Sanderson, Bette Midler as Winifred Sanderson, and Kathy Najimy as Mary Sanderson. Following a new set of teenagers, Salem is once again in danger and is in desperate need of saving.
To celebrate the release on September 30, on October 1 from 11:00 am to 4:00 pm, Chase Farm will be hosting a festival. According to multiple sources, the festival will have everything from live music to psychics around the park. Along with this, there will also be an art competition. To register, contact [email protected]. There will be first, second, and third place prizes. 
Tickets will only be sold online.